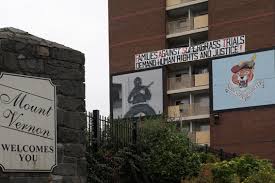 A bomb alert that caused a number of homes to be evacuated in north Belfast last night was a hoax, say police.
A number of homes were evacuated during the alert in the Mount Vernon area.
A suspicious object was found on the windscreen of a car close to the Mount Vernon House flats.
The front section of the flats was evacuated and the Shore Road closed.
Police said the alert ended around 11 pm after Army Technical Officers examined the object and declared it a hoax.
Detectives in north Belfast say they are following a "definite line of enquiry".
Local DUP Councillor Guy Spence said the alert had caused disruption for residents and motorists.
He added that the council had made the Grove Wellbeing Centre available to provide shelter to those who had to leave their homes last night.