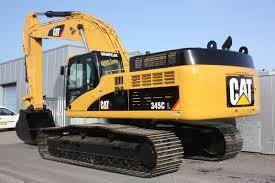 AS many as 250 jobs are to be slashed by US firm Caterpillar at its Northern Ireland plants
The move could see the closure of its Monkstown plant in Newtownabbey.
The world's largest manufacturer of heavy construction equipment, Caterpillar employs 1,800 people at factories in west Belfast, Larne and Newtownabbey.
The firm has been hit by a global downturn in mining and oil exploration which has reduced demand for its products.
In Northern Ireland, much of its work involves the manufacture of diesel generators.
The company said this afternoon in a statement that between 200-250 jobs will be cut over the next two years in the province.
In its statement, Caterpillar said it was considering a restructuring of its operations in Northern Ireland, including the potential closure of the Monkstown facility in Newtownabbey and "consolidation of logistics" at its sites in Larne and Springvale in west Belfast.
The firm said it was also considering discontinuing the production of 25-tonne and larger material handlers in Northern Ireland, including the planned launch of large material handler models for Europe.
"This restructuring is part of the company's ongoing plans to reduce cost in response to current economic and business conditions," said the statement.
"Despite these contemplated actions, we remain committed to Northern Ireland.
"In fact, these potential changes would make us more efficient and competitive over the longer term."
Workers received the news in a series of meetings at 2 pm this afternoon.