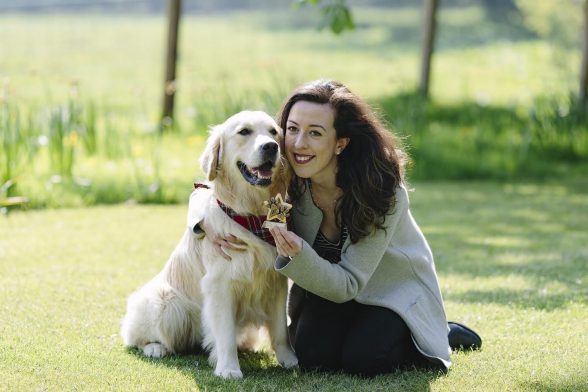 AS a nation of dog lovers, it is of little surprise that research undertaken by VisitScotland has revealed that more than 72%* of dog owners recognise their pooches as members of the family when booking a holiday.
Northern Irish families are increasingly bringing their favourite four-legged friends along on family trips and activities with 30%* of holidaymakers admitting that their entire holiday choice is based on how suitable the destination is for their pet.
Further supporting this trend, VisitScotland received a staggering 95% more enquiries into 'pet-friendly accommodation' than 'romantic accommodation' in 2015 and 85% more searches for 'Dog Friendly Pubs' compared to 'Romantic Restaurants'°.
Therefore, a luxury, dog-friendly 'paw-liday' could be the ultimate gift for your deserving pup.
George, a golden retriever, was crowned Scotland's 'Ambassadog' in May 2016 and has lots of Scottish travel inspiration for adventurers and their furry companions on his Instagram account, www.instagram.com/golden.george/, giving his 'paw of approval' on journeys across the country. George lives in Glasgow with his owners, sisters Emma and Victoria Rae, both age 22.
Victoria said: "We just love taking George on adventures across Scotland; whether it's Glasgow's Kelvingrove Park or a splashabout in Loch Lomond, he loves to be out and about finding new things to explore.
"The fun thing about having a dog is that they motivate you to keep going! George brings us a lot of enjoyment and loves people. He definitely inspires us both to go on journeys and find things we have never seen before, like Luskentyre Beach on Harris which is just beautiful and great for dogs. We hope he can inspire everyone to get out exploring the country!"
With 46%* of households owning a dog, VisitScotland has provided '10 Top Tips' to ensure that your pet-friendly holiday is more relaxing and enjoyable for both you and man (and woman)'s best friend:
Research accommodation for a Top Dog
You may be surprised to know that many hotels, B&Bs, cottages and lodges ensure your dog is in the lap of luxury, with over 3,209 properties listed on theVisitScotland  website alone, and each with dedicated dog-friendly features from gourmet treats, comfy dog beds to pampering dog-grooming activities.
Check out the local area
Before you book, check what the walks are like in the local area. Do you want beaches, woodland, lochs, mountains or rolling countryside? Research your holiday destination for dog-friendly pubs, cafés and restaurants. More and more places will welcome you and offer your dog a bowl of water and a treat! If travelling to Scotland, visit dugsnpubs  (www.dugswelcome.com/dogs-welcome-scotland) to find doggy friendly places to visit.
Don't fret on pet dog-umentation!
Our favourite Very Important Pooches can travel freely across the Irish Sea, making Scotland amongst the most ideal destinations for your doggy holiday – the whole family can set sail on your holidays with ease.
Consider your mode of transport
With ferry providers, such as Stena Line and P&O, offering free doggy services, there are many opportunities to bring your furry friend on holiday. The ferries allow you to bring your pet on board, with spacious kennel facilities and areas to walk and play with your doggy as you cruise to your destination.
Familiarity and home comforts for your dog are important
Pack a favourite toy or pillow to give your pooch a sense of home. Bring along the food your pet is accustomed to eating – keeping as much of your dog's routine the same will ease transition to the new holiday location.
Lead, collar and ID tag are priorities
An up-to-date ID tag is essential, including your home addresses, where you are staying while on holiday and your mobile phone number with the dialling code (+353 from UK to Ireland).
Plan your journey with frequent, fun (and practical!) pit stops
Frequent stops are a great opportunity for toilet breaks and to burn off energy, and will lead to your dog being a happy camper.
Stay safe with crates
Even if your dog is familiar with being in a car for short periods of time, it is dangerous to allow your pet to roam free within your car. Comfortable dog crates are ideal for travelling; they should allow your dog to stand up completely, be well ventilated and be structurally sound.
Consider no-spill doggy travel bowls and portable travel sets
Available at pet stores, easy-to-carry travel bowls are available to prevent spills on your journey and compact food and water to easily keep your doggy hydrated and happy.
Have fun planning your Top Doggy Trip and enjoy
With endless advice and planned itineraries online, indulge your top dog with jaw-dropping walking routes, thriving woodland, sandy beaches and sweeping mountains. Thanks to Scottish laws, you and your pup have the right to walk anywhere in Scotland and revel in the #ScotSpirit, for more information visitvisitscotland.com/holidays-breaks/pet-friendly.