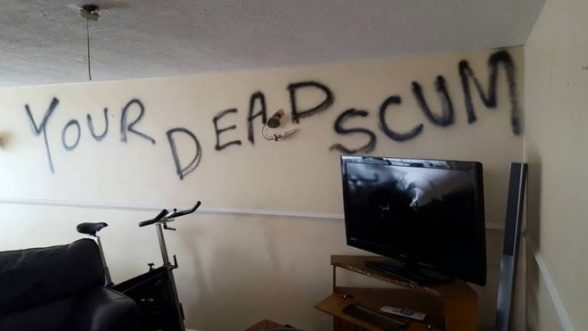 POLICE have revealed that a baby's cot was damaged and a death threat daubed on a wall during a burglary at a young family's property.
The PSNI in Lisburn reported on its Facebook page the incident in the Warren Park Drive area on Friday night.
They said the residents had just returned home from their holidays.
Police said "the back door of the property was broken open and the house wrecked, even the baby's cot".
The PSNI have appealed for information about the incident on the 101 number.
Or, alternatively, information can be passed to Crimestoppers on 0800 555 111.