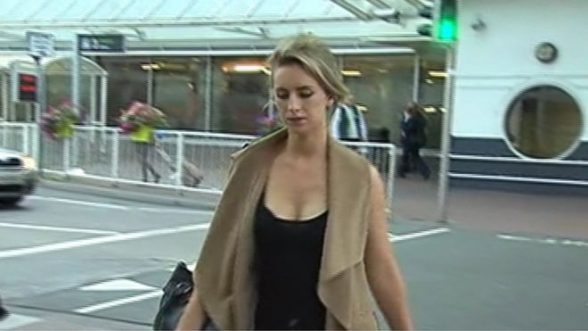 CONVICTED cocaine mule Michaella McCollum has arrived back in Ireland after being released from prison in Peru earlier this year.
The 23-year-old cocaine smuggler arrived into Dublin airport on Saturday night on a flight from London.
She had left South America on Friday night.
McCollum was released on parole in March after serving less than half her six-year, eight-month sentence.
McCollum and Scottish woman Melissa Reid were arrested in August 2013 at Lima Airport with 11kg of cocaine hidden in food packets.
They claimed they had been forced to take the drugs as cocaine cartel had threatened their families.
But the claims were nothing but a tissue of lies.
Cops in Peru caught McCollum on CCTV heading back to her hotel carrying a package of drugs.
Photographs they claimed showing them sunbathing in Peru were also false as the weather in the country was overcast.
In fact, the snaps were taken in Ibiza where the couple holidayed before heading to Peru.
McCollum had been staying in Peru awaiting a judicial hearing to decide when she could return home.
Melissa Reid arrived back home in Scotland in June.