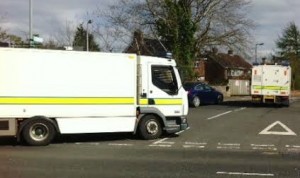 POLICE have evacuated a number of homes as a result of a security alert.
Officers are attending the alert in the Rockfergus Avenue of Carrickfergus, Co Antrim
It follows the discovery of a suspicious object.
Rockfergus Avenue has been closed to traffic at its junction with Oakfield Drive.
Army Technical Officers have been tasked to the scene.