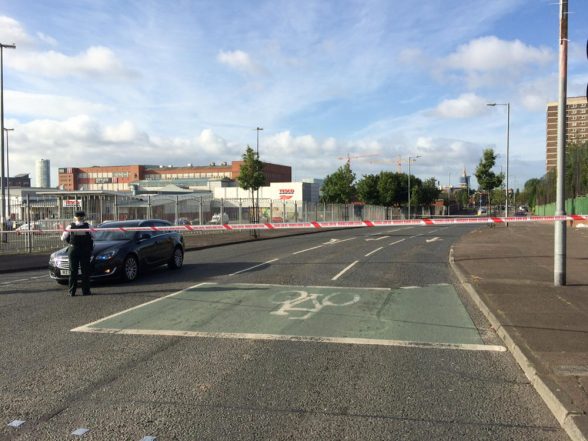 A NUMBER of homes have been evacuated in a north Belfast security operation.
PSNI officers and Army Technical Officers are currently in attendance.
The device, described locally as looking like a 'pipe bomb'.has been found in the middle of North Queen Street.
It is not known how it got there or whether it has fallen off a vehicle.
ATO are currently working to make it safe. Roads in the area are currently closed during the clearance operation.