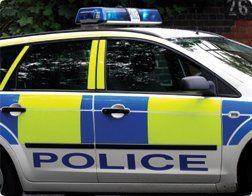 POLICE are appealing for the public's help after a cyclist was found injured at the side of the road.
Constable Kernohan explains: "Motorists discovered a 73 year old male lying on the Shore Road close to the junction of the Oakleigh Road, Ballyronan at approximately 10:30 am on Saturday.
"They called an ambulance and he was taken to hospital.
"Later that afternoon police were contacted after medical staff expressed concern that the cyclist's injuries may suggest he had been struck by a vehicle.
"We are investigating the circumstances that led to the cyclist being found injured and we would like to hear from people who were travelling on the Shore Road yesterday morning.
"The cyclist was wearing a white and black coloured top and cycling shorts. A gun metal grey helmet, black and lime green gloves, silver rimmed glasses and white cycle shoes.
"If you believe you saw this male or have any information that can help us, please call police in Magherafelt on 101 quoting reference 793 of 06/08/16."