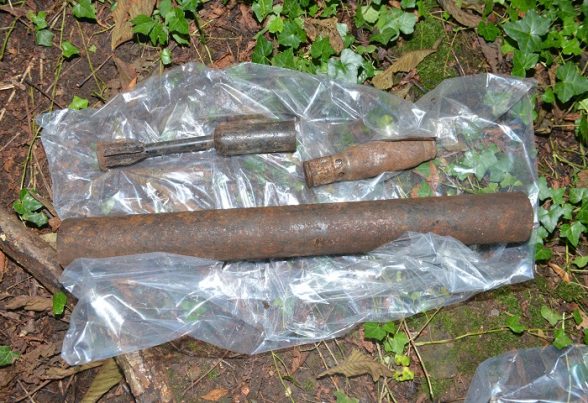 POLICE say two further bombs have been discovered in an extensive PSNI search operation in north Armagh.
A major arms haul, believed to be connected to dissident republicans, was uncovered on Friday in the town.
Firearms and munitions were found by police during the three-day operation in the grounds of a former convent on the outskirts of Lurgan.
The weapons that were discovered are believed to belong to the group known to as the New IRA.
A security alert on the Cornakinnegar Road in the town, which was ongoing since Thursday, has now ended.
Det Supt Karen Baxter said: "A number of other items have been recovered, including two viable explosive devices which were made safe by ATO.
"All of the recovered items have now been seized and removed for forensic examination."