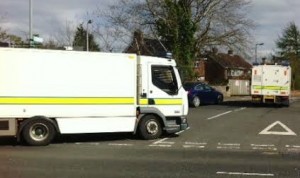 POLICE say the security alert in a seaside town this afternoon has now ended.
The alert centred on the Quay Road area of Ballycastle.
Army Technical Officers were tasked to the scene.
The alarm was raised after a suspicious object was found.
Following an examination by ATO, the device was declared a hoax.