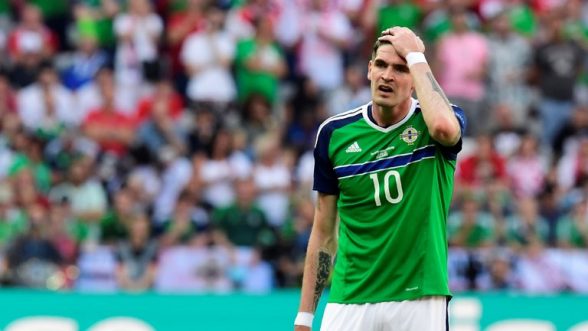 KYLE Lafferty has been charged by the Football Association for misconduct in relation to betting.
It is alleged that on February 20, the Norwich City forward "placed a bet on the result, progress, conduct or any other aspect of, or occurrence in, a football match or competition in breach of FA Rule E8".
Kesh=born Lafferty, who was part of the Northern Ireland squad at Euro 2016, has until August 5 to respond to the charge.
A worldwide ban on betting on football came into force in August 2014 which prohibited players, coaches, match officials and club staff from placing bets on football matches.
Games are covered by the ruling at Premier League, Football League, National League and Women's Super League levels, as well as those at clubs in the Northern, Southern and Isthmian leagues.
No participant can bet on a match or competition in which they are involved that season, or which they can influence, or any other football-related matter concerning the league that they play in.