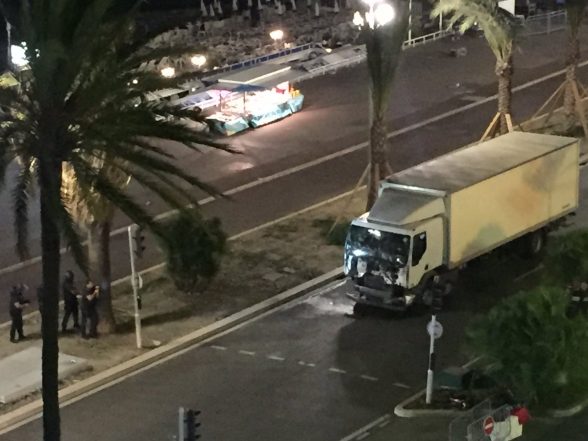 French TV is reporting that at least 30 people killed in a suspect Islamic State terror attack tonight in Nice.
A lorry (pictured above) drove into a crowd of people at the end of Bastille celebrations.
Eyewitnesses the attack happened just a fireworks display was ending.
Scores of people have been left critically and seriously injured.
Latest figures suggest 100 people have been left injured.
The driver of the truck has been shot dead by police.
French authorities have urged people in Nice to "stay in doors" over fears gunmen may be on the loose in the city,
At least one suspect is on the run from police.