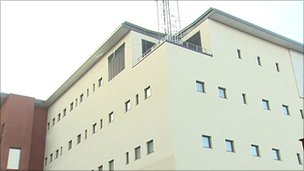 DETECTIVES have arrested a man on suspicion of offences linked to brothel keeping and prostitution in Belfast this morning.
The arrest of the 38-year-old came after police discovered a suspected brothel on the Cromwell Road, off Botanic Avenue, in south Belfast.
Detective Inspector Nigel Snoddy said: "Three women who were at the property are now receiving appropriate assistance and support and will be spoken with in due course.
"The man will be questioned in relation to inciting prostitution for gain and keeping a brothel used for prostitution."
The man remains in the PACE custody suite at Musgrave PSNI station for questioning.