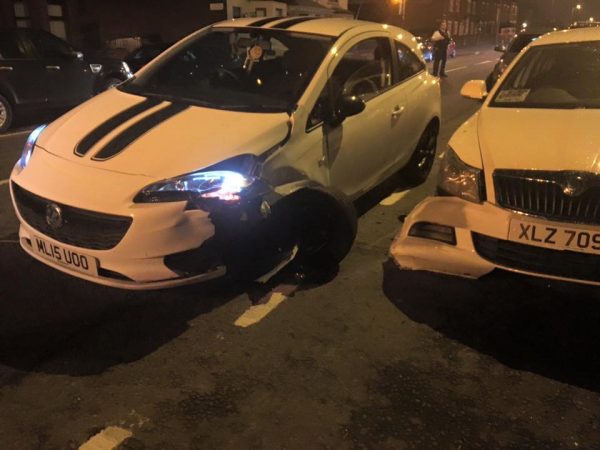 POLICE have appealed for community support in helping to deal crowds gathering in a north Belfast park causing nuisance to local residents.
And in one incident over the weekend, a young girl had her car hijacked after a youth "threaten to stab her" if she didn't hand over the keys.
In a post on its Facebook page, PSNI North Belfast state: "Over the past number of weeks and months the various public parks around North Belfast have become a magnet for large number of youths who come from all over Belfast and further afield to gather in and around these parks.
"This weekend has again seen crowds of youths and young adults of up to 150 gather at the Millennium Park or known locally as the Bone Hills on the Oldpark Road.
"On Saturday night the residents in this area were again witness to a large number of rowdy youths who turned from good natured banter into various forms of criminal behaviour.
"This ranged from public decency offences to underage drinking to assaults and last night ended up with a young girl having her car hijacked by a youth who threatened to stab her if she didn't get out of her car.
"The car on the left in the photo is how this young idiot left her car. Thankfully this car thief did not drive into anyone else or we would have been dealing with a serious injury to a local resident or child.
"The PSNI appreciate the majority of these youths are not bad, but there is a certain element within this crowd who are intent on destroying the lives of the residents who live in this area.
"We are also seeing crowds of youths destroying property in the old Bells Blind factory on Oldpark Road as well as damaging residents property in the various apartment blocks in Flax Street where a number of elderly and disabled residents live.
"Last week saw an elderly female resident assaulted in Ardoyne Avenue by a female for no apparent reason.
"The PSNI have listened to residents in this area and Police are out tonight in the Bone Hills trying to engage with these youths who try and explain what the problems are in this area.
"We would ask that ALL parents take a drive past this park in the late evening to see if their child is in this crowd, if they are take them home before someone is seriously injured or worse.
"Police are also out in other parks across North and West Belfast trying to deal with various antisocial behaviour and any help the community can give will be appreciated
"The police message to the local youths is simple. Go out and enjoy your evenings but respect your community and those who live in it."