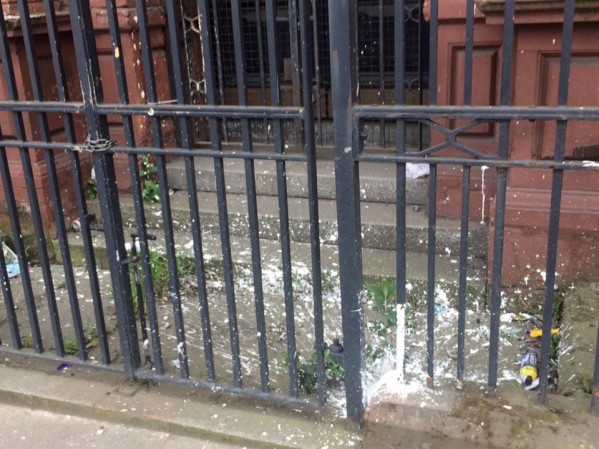 DUP MLA William Humphrey has condemned a republican paint bomb attack yesterday on Clifton Street Orange Hall.
A clean up operation will get underway this morning by Belfast City Council workers to remove the paint from the North Belfast building.
Clifton Street Orange Hall has been a constant target for attack by republicans.
Mr Humphrey said he has visited Clifton Street Orange Hall, adding it had been "attacked again by republicans."
"There can be no doubt that the hall was deliberately targeted and paint bombed to coincide with yesterday's Belfast Orange Widows parade and service, in a clear attempt to raise tensions.
"The intolerant and ignorant bigots behind the attack have nothing to offer our society going forward.
"They seek to attack, damage and destroy the Orange Institution's property, while at the same time demonstrating a complete intolerance and disrespect for the Orange culture and tradition.
"Surely these people must understand by now, no matter how many times they attack the Orange Institution and its property, they cannot destroy the resolve and determination of the Orange Order. They will never win!!
"I have been in contact with Belfast City Council. They will make good the paint damage this morning."