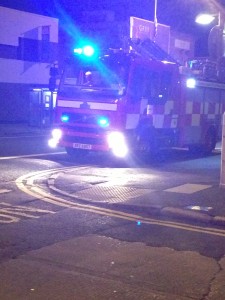 A man has died during a house fire in Co Down.
Firefighters were called to the semi-detached property at Cathedral View in Downpatricck shorty before 6 pm last night, Friday, April 1.
The married man, a father of one daughter, was aged in his 50s .
South Down SDLP MP Margaret Ritchie said she learned about the death "with a deep sense of sadness".
"My thoughts and prayers are with the man who lost his life; his family, relatives and friends," said the former SDLP leader.
"My deepest sympathies to the bereaved in their sad loss.
"The people of Downpatrick will stand shoulder to shoulder with the family of this man who lost his life in the days, weeks and months to come."