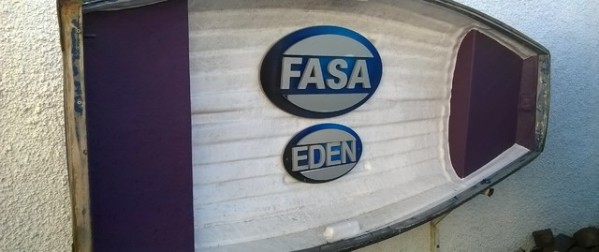 THE well respected drugs support group FASA has announced it is on the verge of collapse.
In a statement, award winning chaerity FASA say it has now suspended all services as it has run out of money.
Around 60 paid staff if employs have now lost their jobs.
The Charity Commission NI said it is currently investigating "concerns" surrounding FASA.
The statement from the Board of FASA states:
"It is with overwhelming sadness that we announce that FASA is facing the prospect of immediate and terminal financial insolvency.
"As a result all services have been suspended. We are deeply committed to the vital services which FASA provides to needy and vulnerable individuals and we are seeking urgent meetings with funders and with political representatives at the highest level to avert this crisis and to enable the continuation of these essential support services.
"FASA has provided very high quality programmes and services in prevention, intervention and postvention for over 20 years to those most vulnerable in our communities who need our support with issues regarding suicide, self harm, substance misuse and mental health crisis.
"The organisation has won multiple national and international awards for our innovative work, work that is celebrated for its meaningful engagement with service users.
"FASA has sought constantly to respond to the needs of our communities and has been ground-breaking in that response.
"The FASA Board is committed, as far as possible in the circumstances, to seeing the delivery of these services continued and is actively exploring potential models which would enable that outcome.
"We have demonstrated our commitment to addressing financial and governance issues which have developed over recent years and to creating a sustainable way forward in the interests of service users.
"We would like to praise the professionalism and commitment of our dedicated staff team of over 60 paid staff and 70 volunteers.
"FASA had worked to create a unique blend of skills and expertise within our sector, working across the disciplines of Suicide, Self Harm, Substance Misuse and Mental Health Crisis, often in a context of short-term funding provision.
"FASA has delivered cross community services at the point of need in communities across Northern Ireland breaking many cultural and religious barriers.
"Demand for our services has grown and as a charity we have consistently fought to meet the exceptionally high demand, something at this point that has put us at risk as an organisation.
"In seeking urgent meetings at Ministerial level we reiterate that the continuation of these vital services, in the interest of service users, is our over-riding concern.
"If you have been affected by this statement and require support please contact Lifeline on 0800 8088000 or the Samaritans 116 123," the statement ended.