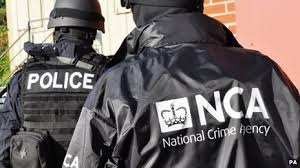 NINE people have been arrested across Northern Ireland as part of an investigation into online child abuse.
The arrests were made in a joint operation between the FBI-style National Crime Agency (NCA) and the PSNI.
Those arrested are suspected of accessing indecent images of children through the internet.
Police say that as well as the arrests, steps were taken to protect a number of children deemed to be at risk.
Items were also seized for further forensic examination, including computers.
The people who were arrested have been released on bail pending further enquiries.
Last September, 25 people were arrested in a similar probe.
One of those arrested was an armed Ministry of Defence civilian guard at Thiepval Barracks in Lisburn.