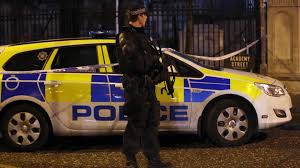 A homeless man has died in Belfast city centre – the fourth in as many weeks.
He was found at a shop front on High Street on Wednesday evening.
It is believed he was aged in his 40s or 50s.
Paramedics and police were called to the scene and officers erected a cordon around the area.
A post mortem will be carried out later to determine the cause of death.
Pathologists will be looking to see if there is any link between the four deaths.