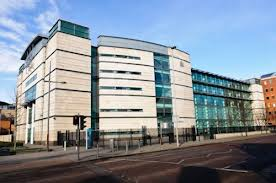 A 19 year old student from Northern Ireland is due to appear in court this week following a four year transatlantic investigation over bogus bomb warnings.
He will face a preliminary enquiry this Thursday, February 25, at Belfast Magistrates' Court in relation to a series of hoax bomb calls to various locations in the United States in 2012.
The individual is being dealt with by way of indictable summons.
The teen faces 23 charges of making calls to a variety of institutions including schools, businesses and airports.
Detective Chief Inspector Ian Wilson, from Reactive and Organised Crime Branch, said:
"The matter was referred to PSNI by the US authorities in 2012.
"We have conducted substantial and lengthy enquiries with a range of law enforcement agencies which have resulted in a series of charges being examined by the court.
"We will continue to liaise with authorities in the US and with the young man and his family," added DCI Wilson.