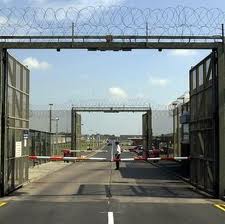 INVESTIGATIONS are under way after a prisoner being held at the top security Maghaberry jail died in custody
The 24-year-old remand inmate was taken from the prison to hospital on Thursday, February 11.
He died yesterday, Monday, February 22.
As a result of his death, the PSNI, the Coroners Service and Prisoner Ombudsman have launched investigations into the death.
Prison Service Director General Sue McAllister said it was a tragedy.
"I extend my sympathy and that of the Northern Ireland Prison Service to the family of the prisoner who has sadly died," she said.
A spokesperson from the Prison Service said no comment would be made as the death is the subject of a police investigation.
The name of the prisoner has not been released.
No details of how the prisoner died have been provided.