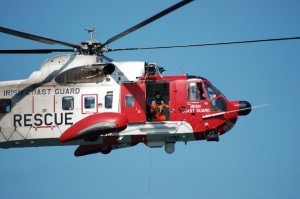 A man has been airlifted to hospital after falling from his fishing boat.
The incident happened in the early hours of this morning off the Co Down coast.
It is understood a large wave hit the vessel when it was just over 20 miles southeast of Newcastle.
An Irish coastguard rescue helicopter 116 from Sligo was alerted around 5 am this morning about the incident.
The man winched safety before being airlifted to Daisyhill Hospital in Newry.
Doctors are treating him for head and chest injuries.