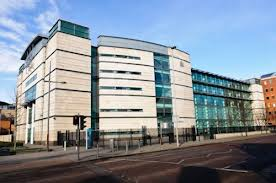 SOLICITORS and barristers across Northern Ireland will be going back to working on criminal cases tomorrow.
They downed wigs and briefs last May in a row over plans to introduce new legal aid fees by Justice Minister David Ford.
This evening, the Bar Council and Criminal Solicitors Association announced that they reached agreement with the Department of Justice.
The resolution followed mediation between both sides chaired by a leading English barrister.
No details of how the dispute was resolved.
The row had resulted in delays in more than 900 court cases, including charges ranging from murder to drink driving.
Barristers and solicitors had claimed the lower rates would undermine their ability to properly represent clients who could not afford pay legal fees.
Since May of last year, many refused to work on criminal cases involving legal aid but the strike is to end on Friday.
Around 800 cases have been stuck in a logjam including arraignment hearings and trials across the province's eight crown courts.