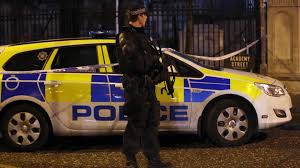 TWO Men aged 21 and 24 have been arrested on suspicion of dealing in cocaine.
The men were in a parked car in Portadown's Churchill Park area on Thursday when police searched the vehicle.
Suspected cocaine with a street value of about £600 was seized along with £1400 cash and some counterfeit notes.
The men have been detained under the 1971 Misuse of Drugs Act on suspicion of possession of Class A drugs intent to supply, possession of criminal property and possession of counterfeit currency.