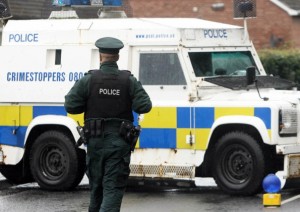 POLICE have arrested a man over an attempted robbery in Belfast last night.
The PSNI say that local policing teams arrested a 21 year old male on suspicion of robbery after a woman was attacked by two males who allegedly tried.
But theyt failed to steal her mobile phone in the city centre and made off on a scooter type vehicle.
A PSNI sergeant said: "After making enquiries, LPT Police from Tennent Street located the vehicle in the Ardoyne area and subsequently arrested the male who will now be interviewed about the matter and further enquiries will be made.
"The woman has been checked out by ambulance staff and is thankfully unhurt at this stage, after what was no doubt a traumatic incident .
"I would like to thank local people in the Shankill area who assisted with the investigation.
This is a great example of police and community working together to keep people safe.
"The matter will now be investigated and enquiries made before any decision is made about the disposal of the case."