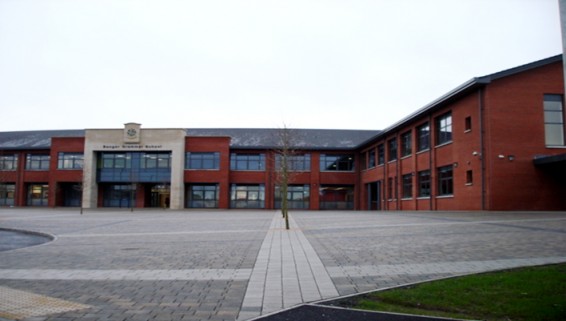 A 14-year-old boy has been suspended for distributing illegal drugs at a leading Northern Ireland grammar school.
The boy is a year 11 pupil at Bangor Grammar School.
He was suspended on Monday afternoon for allegedly passing cannabis to other pupils.
Another two Year 11 pupils were also suspended for being in possession of the drug while in school uniform.
The PSNI was called to Bangor Grammar last week and was informed a student had been caught with the substance.
Officers have spoken to the teenager.
The PSNI said: "Police were called to the school to deal with an incident. Inquiries are ongoing."
Parents were informed on Monday night about the drugs by school principal Elizabeth Huddleson.
She released a statement, stating: "As a school we have been proactive in dealing with this situation in line with school policy.
"All parents in the school community have been informed. As outlined in our recent parent email, the opportunity has been taken again to warn our pupils of the dangers of becoming involved with drugs and those persons associated with drug use.
"Advice and guidance has also been provided to all parents where they have concerns about their son.
"This is a societal issue affecting all schools. We will continue to work hard to educate and guide our pupils on the matter."