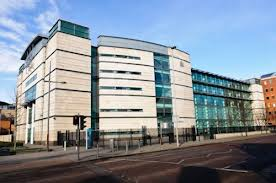 A 30-year-old Romanian 'Madam' has been arrested in Sweden as part of a PSNI investigation into prostitution and human trafficking in Northern Ireland.
Detectives from the PSNI have travelled to Sweden to extradite her following a lengthy inquiry into her activities Belfat.
The womanwas detained under a European Arrest Warrant.
Detective Inspector Mark Bell said the woman was to face Belfast Magistrates' Court tomorrow, Thursday, January 21, on charges of human trafficking and controlling prostitution.
The alleged offences date back three years.
The probe has been carried out by the PSNI's human trafficking unit.