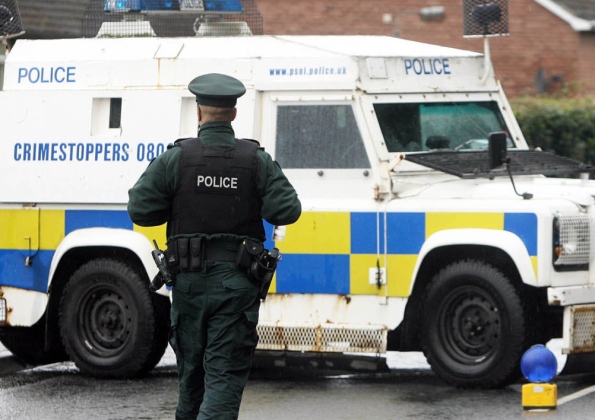 DETECTIVES are questioning four teenagers after a half a dozen police officers were injured by a stolen car.
Police say officers were investigating a burglary in Newtownabbey when two of their vehicles were rammed by the car this morning. Wednesday, January 13.
A third police vehicle was struck by the same stolen car as raced through Belfast.
Four teenagers have been arrested on suspicion of attempted burglary, with two of them also suspected of motoring offences.
The first two arrests were made after police received a report of people acting suspiciously in Lynda Meadows in Newtownabbey around 11.45 pm on Tuesday.
Two people, a boy, 17, and a 19-year-old man, made off from officers but were detained in the Circular Road area a short time later.
At 1.45 am, the stolen car rammed two police vehicles in Lynda Meadows.
The car was the pursued to Cullingtree Walk in west Belfast, where it struck a third police vehicle.
Two boys, aged 15 and 16, were arrested.
All four suspects remain in custody at the PACE suite in Musgrave PSNI station.
In total, six police officers were injured.
It is not yet know the extent of their injuries.