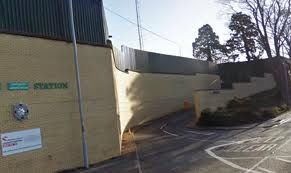 DETECTIVES have arrested a 36yr old man in the Newry area on suspicion of drugs trafficking offences.
It follows the seizure of approximately 25,000 Class 'C' pills.
The man is being interviewed at Armagh in connection with the joint PSNI/An Garda Siochana investigation.
Detective Inspector Andy Dunlop of the PSNI Reactive and Organised Crime Branch said:
"People should only take medication which has been lawfully prescribed to them by a medical professional.
"There is no quality assurance aspect built in the production of any drugs bought over the internet or on the street.
"People do not know what they are buying.
"A serious risk of harm exists to someone who illegally buys and consumes any medicines without a proper diagnosis having been made," added DI Dunlop.