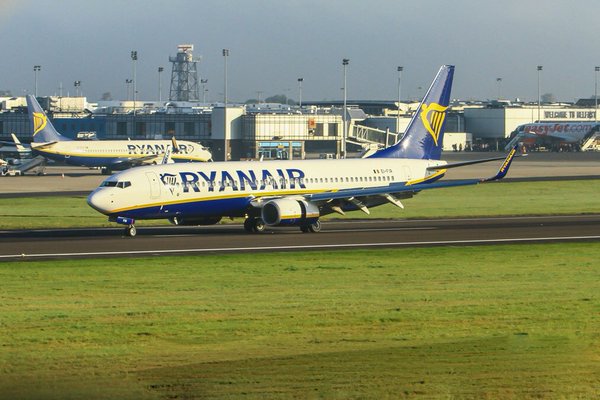 RYANAIR has confirmed it is returning to Northern Ireland and setting up base at Belfast International Airport.
The move will help to create 750 jobs.
It has moved quickly to snap up the base vacated by Aer Lingus and it has plans are four return flights to London Gatwick.
At a press conference today, Ryanair's David O'Brien said that details of five other proposed new routes have not been confirmed.
Travellers will have to wait until October to find out about further routes including details about flights to Berlin.
The budget airline revealed one million seats will be delivered as a result of its new Co Antrim base.
Ryainair's David O'Brien said: "Our four daily Belfast to Gatwick service will be ideal for both business and leisure customers and we look forward to growing routes, traffic, jobs and tourism in Belfast in the coming months and years.
"To celebrate our new Belfast International base we are releasing over 100,000 seats on sale as prices from just £9.99 for travel in March, April and May, which must be booked by Monday (11 January)."
Graham Keddie, MD of Belfast International Airport, said: "This is a significant and far-reaching announcement by Ryanair. The Gatwick slots given up by Aer Lingus… are being safeguarded and used for the benefit of Northern Ireland.
"Gatwick is growing in popularity, and it was crucial to retain them."