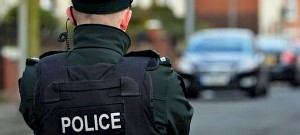 A 38 year old man arrested in Manchester yesterday as part of an ongoing PSNI investigation into the supply of controlled drugs into Northern Ireland has been charged with two offences.
He faces charges of conspiracy to supply class A drugs and supplying them between March and May 2014.
These charges relate to the seizure of cocaine worth £372,000 on the A1 near Hillsborough, Co Down on 22 May 2014.
The man was arrested by detectives from the PSNI's Reactive and Organised Crime Branch as part of Operation Meris.
Detective Inspector Tom McClure, from Reactive and Organised Crime Branch, said: "This arrest is the latest in Operation Meris which is investigating the supply of large quantities of controlled drugs into and throughout Northern Ireland in 2013-14.
"Police seized drugs worth £2.3 million in six interventions.
"Nine people have already been convicted.
"Another 16 defendants are awaiting trial. We believe this latest arrest is significant and our enquiries are continuing."
The suspect will appear at Derry Magistrates' Court this morning, Wednesday, January 6.
Among those awaiting trial is Derry man Deccy Gallagher.
He survived a number of murder bids on his life by a self-styled dissident republican vigilante group called RAAD.