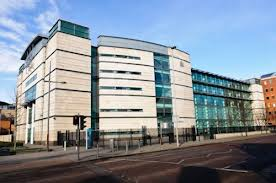 A 46-year-old man has been remanded in custody charged with trying to kill two police officers.
Matthew McMullan, of Heath Lodge Close, north Belfast, faced the city's magistrates court for first remand hearing today.
It follows a gun attack on a police car on Christmas Day in north Belfast.
A male police constable and a female police constable cheated injury in the attack.
A detective told Belfast Magistrates' Court he could connect Matthew McMullan to the charges of attempted murder, threats to kill, possession of a firearm and criminal damage.
The court heard McMullan had spent a number of weeks in Belfast's Mater Hospital under the Mental Health Act before the shooting happened.
The court was told McMullan has no recollection of the shooting on Christmas Day and his family described him as "acting like a mad man" on the day of the shooting.
A defence solicitor asked for McMullan to be bailed but to be remanded in hospital for further psychological assessment.
But the district judge remanded McMullan in custody for a week to appear back via videolink next Tuesday.