THE PSNI has today released figures for the latest phase of its partnership campaign to tackle street-level drug dealing across Northern Ireland.
Operation Torus is an initiative which the Police Service runs twice a year to help remove drugs from our streets.
In the most recent phase, from 7 September to 31 October, officers in Districts and in Reactive and Organised Crime Branch, delivered the following results:
• Seized £1.35 million worth of drugs
• Conducted 1,166 searches
• Effected 532 arrests
• Made 731 drugs seizures
• Charged 44 suspects and reported 74 to the Public Prosecution Service.
Detective Superintendent Andrea McMullan, from Reactive and Organised Crime Branch, said: "Over the past number of years, we have recorded considerable success with Operation Torus and these figures continue this positive trend.
"To have taken £1.35 million worth of drugs off the streets is further evidence of our commitment to acting on information provided by communities to reduce the harm posed by dangerous and illegal drugs.
"In addition, there have been criminal justice consequences for those involved in this activity.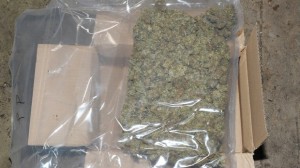 "A total of 44 people have been charged with drugs offences, 74 have been reported to the PPS and a further 59 have been dealt with by way of discretionary disposal.
"In addition, another 24 were cautioned while a further 81 individuals were dealt with by way of warrants or bailed.
"An interesting supplementary benefit has been that 181 motoring offences were detected during the course of the operation, keeping people safer on the roads as well as from drugs.
"This latest phase is further proof that drugs remain a policing priority because of the devastating impact they have on individuals and communities.
"We asked communities for their help and support to remove this illegal activity from our streets and we are grateful for all the assistance and information we received.
"In many instances we acknowledged this co-operation and the resulting seizures through our social media platforms, engaging directly with communities."
Latest overall figures show that in the 12 months to 30 November 2015 there have been 5,156 drugs seizures across Northern Ireland and 2,938 drugs related arrests. This is an increase of slightly more than five per cent for the same period the previous year.
Detective Superintendent McMullan continued: "The Police Service of Northern Ireland will continue to disrupt and arrest those involved in the sale and supply of drugs, bring those individuals before the courts and work with communities and partner agencies to reduce the threat of harmful and illegal activity.
"I would continue to ask communities to provide us with information about illegal drugs. If you tell us, we will act on it. That's our commitment.
"Our message is clear and simple: if you see or know of anyone who is dealing drugs in your local area, then contact your local police on the non-emergency number 101 or alternatively you can contact the independent charity Crimestoppers anonymously on 0800 555 111 and pass on any details that you may have."