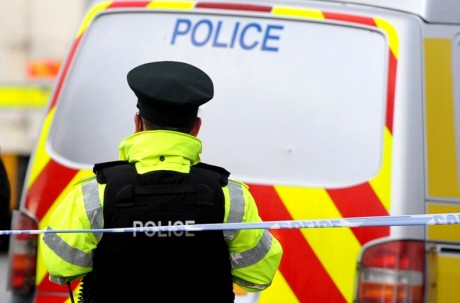 AN alleged drink driver has been released on police bail after he mowed down six people on the set of crime scene reconstruction in Belfast.
The 24-year-old had been arrested on suspicion of driving whilst unfit and causing grievous bodily injury by dangerous driving following the incident on Monday night.
Actors from Extras NI along with a TV crew were just about to set up and start filming for a reconstruction for RTE's Crimecall when the incident happened at Falcon Road just off Boucher Road.
A source said: "The car just came out of nowhere. It hit them with such force they are lucky none of them were killed.
"It was pretty horrific."
A major incident was declared at the Royal Victoria Hospital and all doctors were called in to help.
Four men and two women were ferried by a fleet of ambulances to the RVH for treatment.
Two are said to be "critical but stable" in the intensive care unit.
One young man has a fractured leg, lacerations to his face and he has lost a lot of teeth.
Other actors and crew are also said to have abdominal injuries.