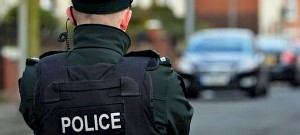 DETECTIVES are investigating after an elderly man was targeted in a distraction burglary in north Belfast.
A man called at the 84 year old's home at Sydney Street West off the Shankill Road on Saturday.
He claimed he had been sent to do work in the back garden.
Police say the pensioner accompanied him to the back garden where the man appeared to check the drains before suddenly running off.
The elderly man went inside his house and found that money had been stolen.
Police believe a second person got into the house while the pensioner was in the back garden and took the money.
Detectives at Tennent Street Reactive and Orgnaised Crime Branch are appealing for anyone with information about the burglars to contact them on the 101 number.