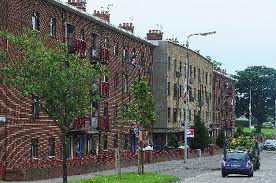 DETECTIVES are investigating after a man was taken to hospital following a brutal attack in his home by four masked men.
Police say the attack happened in the Rathcoole estate, Newtownabbey, Co Antrim on Sunday evening.
Two of the attackers were armed – one with a hammer and the other with a knife.
A number of household items and a car were also damaged in the incident at Rathmore Drive just after 9 pm.
The man was taken to hospital but his injuries are not believed to be life-threatening.
Anyone with information about the attackers is asked to ring detectives on the 101 non-emergency number.