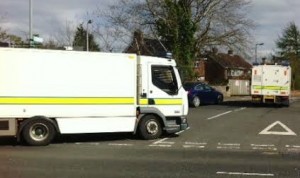 POLICE say a security alert outside the Army's HQ in Northern Ireland has been declared a hoax.
Evacuated residents have been able to return to their homes and roads around Magheralave Park South in Lisburn.
Army Technical Officers brought in overnight to examine the suspicious object said it was a hoax.
The alert was less than 200 yards from Thiepval Barracks.