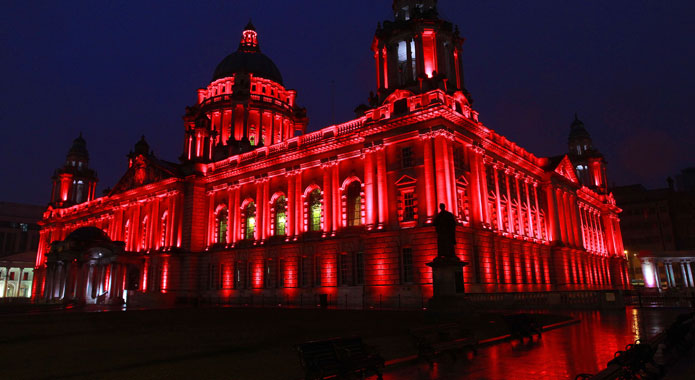 BELFAST City Hall is to open a book of condolence today to the victims of the Paris massacre.
Lord Mayor Councillor Arder Carson, as First Citizen of the city, will be the first to sign the book.
Belfast City Hall was lit up red over the weekend as a mark of respect to the 129 people who were slaughtered on Friday night.
Over three hundred other people were left injured, many critical in hospital.
A book of condolence was opened on Saturday in Derry by Mayor Elisha McCallion.