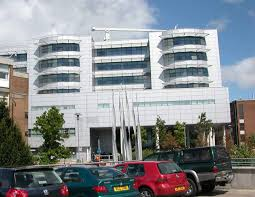 AN eight-year-old boy left in a critical condition after a farm accident is now said to be 'stable' in hospital.
James Gregg rushed to the Royal Victoria Hospital in Belfast in life threatening condition.
He fell from the tractor on the Cloughmills farm in Co Antrim on the Old Frosses Road.
However, valiant doctors have worked through the night and he is now stable.
Ambulance crews were called to Cloughmills Medical Centre on the village main street at around 11.30am.
North Antrim MLA Mervyn Storey, who knows the family, said he was shocked by the news.
"I would know both the wee boy's father and mother and certainly when something like this happens, I do not think any family is prepared for something like this taking place," he added.
"Now the trauma they have to go through of having to be by a bedside.
"Our thoughts and prayers are with the Gregg family and their wee boy James to make it through and that it will not be another fatal farm accident."