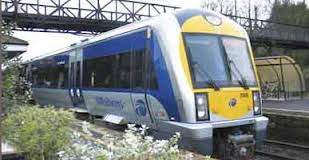 DISSIDENT republicans are being blamed for a security alert on the Belfast to Dublin railway line.
The PSNI say it follows a report that a device has been left on the track in Lurgan, Co Armagh.
Trains have been stopped and searches are to be carried out along the track for any suspicious objects.
Translink are running a bus substitution service between Lisburn and Portadown while the area is checked.