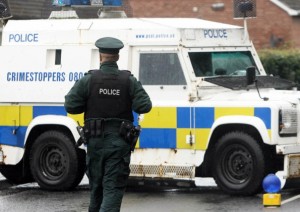 TWO men have been arrested on suspicion of impersonating police officers.
They were detained after cars were stopped on the Hydepark Road, Newtownabbey on Sunday evening.
The PSNI say: "Two men were stopping cars with a blue flashing light on their vehicle and one was wearing a police style body warmer.
"The men, aged 18 and 30 were arrested a few hours later in Newtownabbey."