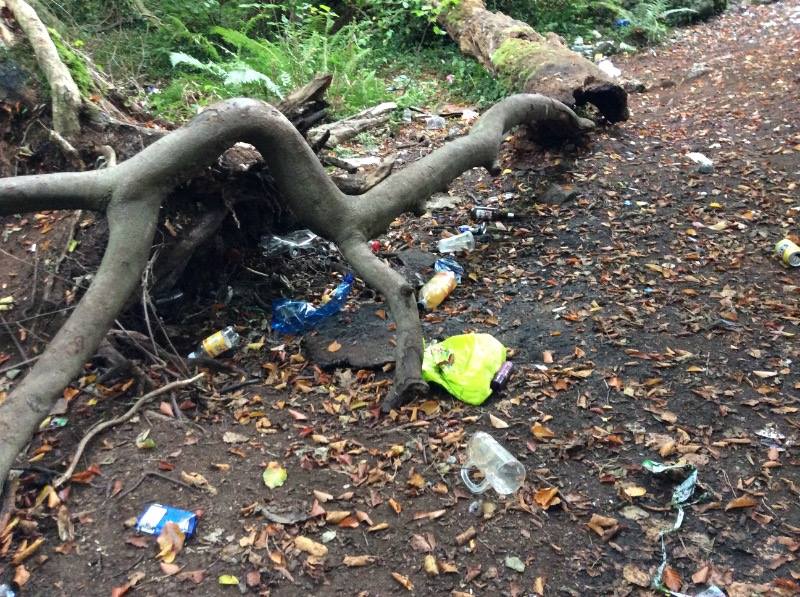 THE PSNI say its Castle Neighbourhood Team spent the weekend patrolling Cavehill Country Park over large amounts of youths gathering in the grounds of the park.
On both nights, police say over 80 youths were removed from the park and dispersed from the surrounding area.
From engaging with these youths, it is apparent and obvious that a large percentage of them are not from the local area.
"Youths from as far afield as Carrickfergus, Glengormley, Newtownabbey- as well as South, East and West Belfast were noted as being present in the park," say the PSNI.
"Police are appealing to parents and guardians of those involved to know where their children are and to consider the effect this behaviour is having on the quality of life of those living in the area surrounding the park.
"The park is accessed by travelling through a residential area and the noise generated by such a large amount of youths is at the very least, unsettling.
"There is also a risk to the safety of those using the park in the hours of darkness.
"The park is unlit, the ground is uneven, the temperature is dropping and these factors, when mixed with alcohol, are dangerous.
"To those involved in this behaviour, the message is simple.
"Attending the area to participate in behaviour like this is unacceptable and when offences are detected, those responsible will be dealt with robustly."