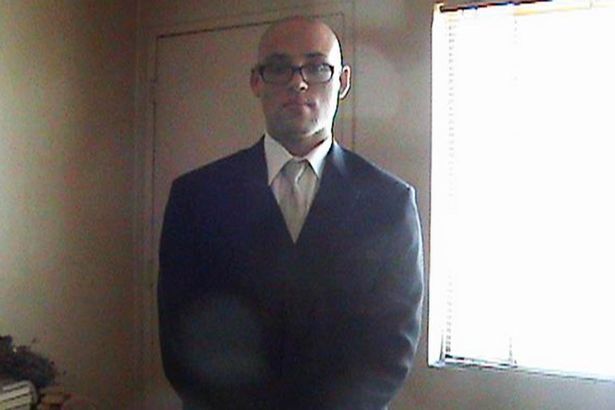 THIS is the crazed gunman who killed nine people at college in Oregon during shooting spree is said to have 'idolised the IRA'.
Killer Chris Harper Mercer burst into Umpqua Community College in Roseburg before opening fire leaving nine dead and seven injured
Reports say he asking victims their religion before shooting people who identified themselves as Christian.
Mercer – aged 26 – was later killed in a shootout with police after refusing to surrender or come quietly.
Images on the gunman's MySpace page are being shared on social media.
It appears that Chris Harper Mercer posted images of IRA members, many of whom are pictured brandishing guns.
A Myspace page with Mercer's name shows snaps of masked gunmen and references to the Irish republican army.
The 26-year-old also appeared to have an unhealthy fascination with US school killings and Virginia TV shootings gunman Vester Lee Flanagan before he carried out yesterday's massacre at Umpqua Community College.
On his Myspace account he shared pro-IRA posters and newspaper front pages and a video showing IRA fighters holding guns and wearing balaclavas.
A dating profile belonging to Harper Mercer on website Spiritual Passions is listed under the username Ironcross45 – a reference to the German military medal associate with the Nazis.
He is said to have been born in England before moving to the States as a young boy.
The 26-year-old social media profiles featured content supporting the IRA.
Authorities, who initially refused to name the gunman, shed no light on his motive and said they were investigating. Several people remain injured in hospital.
"I've just been talking to the police and the FBI. That's all the details I have right now, is what you know already."
He lived with his mum Laurel Harper, a nurse practitioner, who appears to have moved to Oregon from California with her son in 2013.
On the profile he stated that he "doesn't like organised religion".
A profile with the same username also purchased a Nazi SS officers' cap on a website two years ago.
The user left the review: "I have received my order. The customer service is the very best, they are fast and very great to work with.
"I highly recommend this company they are a great pleasure to work with. there attention to detail is awesome.
"I will continue to make purchases from this company. i am very impressed with there products/service."
He also appears to have written a blog post under the username hosted on a torrent site about Vester Lee Flanagan, who shot dead journalists Alison Parker and Adam Ward.
He chillingly wrote – 'seems the more people you kill, the more you're in the limelight'.
The post says: "I have noticed that so many people like him are all alone and unknown, yet when they spill a little blood, the whole world knows who they are.
"A man who was known by no one, is now known by everyone. His face splashed across every screen, his name across the lips of every person on the planet, all in the course of one day.
"Seems the more people you kill, the more your're [sic] in the limelight."