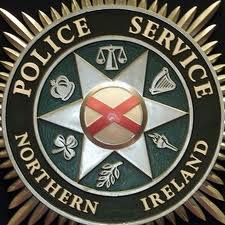 POLICE and Department of Health investigators have recovered a large amount of drugs following searches at two houses in Portadown.
Sergeant Victor McNeill explained: "We conducted searches of houses in The Beeches and Woodside Green on Friday, 18 September under Human Medicine regulations.
"We recovered several thousand Class B and C tablets including codeine phosphate and diazepam along with documentation and a computer.
"A 63 year old man was arrested for possession of Class B and C drugs and possession of Class B and C drugs with intent to supply.
"He was later released on bail pending further enquiries."
DHSSPS Medicines Regulatory Group Senior Medicines Enforcement Officer, Mr Peter Moore said: "It is vital that we continue to get the message across that the use of medicines from unregulated sources such as this is a real risk.
"When you buy a medicine from an unregistered website or an unregulated source, you will never know the conditions that product has been made in.
"On top of that, you very well may be receiving a product that is fake or reacts adversely with any other medication you take.
"My advice to the public is that they should only take Prescription Only Medicines after an appropriate consultation with their GP.
"Only healthcare professionals can take into account risks and benefits associated with every medicine. I would urge the public to be on the alert to ensure that they do not put their health at risk or fund this crime by purchasing medication from an illicit source."
Professor Mike Mawhinney, Head of the Medicines Regulatory Group, said: "The Department has made it very clear that it will continue to be vigilant and proactive in the regulation of medicines in Northern Ireland and this investigation clearly demonstrates our determination to stop this kind of illegal activity."