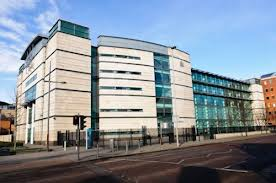 DETECTIVES from the PSNI's Terrorist Investigation Unit have charged a 45-year-old man over an arms and explosives find in west Belfast last week.
The man was arrested on Sunday in Sunderland and flown back to Northern Ireland for questioning.
Days earlier, following a long-running surveillance operation, Czech-made Semtex-H plastic explosives, two handguns, two detonators and more than 200 rounds of ammunition were discovered during a raid of a house on Ballymurphy Road late on Thursday night.
The man is due in Belfast Magistrates' Court this morning on a first remand hearing to face charges of:
* conspiracy to cause explosions:
* possession of explosives and detonators with intent to endanger life;
* possession of firearms and ammunition within intent to endanger life;
* and possession of explosives, detonators, firearms and explosives in suspicious circumstances.
A 29-year-old man detained in Belfast on Sunday has been released unconditionally.
A 21-year-old woman arrested at the same time remains in custody.
A 67-year-old man and a 38-year-old woman arrested during the raid have been released pending a report to the Public Prosecution Service.