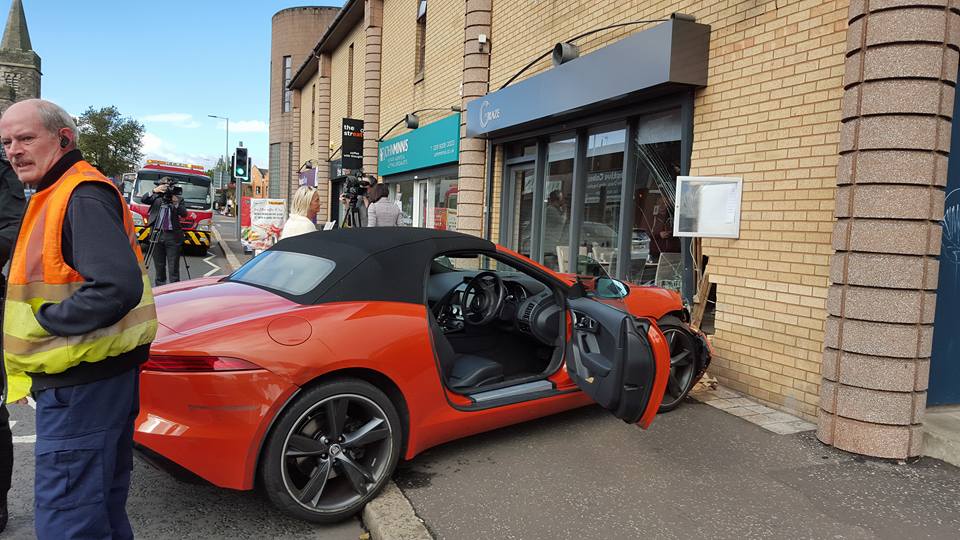 IT has brought a whole new meaning to a 'drive thru' restaurant.
The driver of the red top of the range Jaguar sports car smashed through the front door of Graze restaurant on the Ballyhackamore Road in east Belfast this morning.
Fortunately, no one was hurt during the accident.
Police, fire and ambulance crews are currently at the scene.
An investigation is underway to find out the cause of the accident.