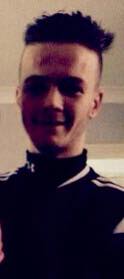 POLICE and family are very concerned about the whereabouts of a missing teenager.
Tyler Wilgaus, aged 17, from the Ballysillan area, was last seen at around 1 am this morning, Thursday, September 17, in the Ligoniel area.
He was wearing a berghaus coat which was light blue on top and navy on the bottom, navy Adidas tracksuit bottoms with the three white stripes down the legs, and dark blue Nike Air Max trainers.
If anybody has any information about his whereabouts or manages to see him or hear from him, please call the police on 101.