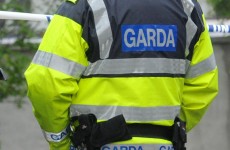 A Co Armagh truck driver faced a court today charged over the seizure of over £700,000 worth of cocaine at Dublin Port on the weekend.
Gardai said around 15 kilos of the drug was seized from a haulage vehicle that had just arrived at Dublin Port from the UK.
Maurice McCreesh, 37, of Main Street, Forkhill, was arrested and charged with possessing drugs with intent to supply.
It is estimated the drugs are worth just over £733,000.
McCreesh appeared at Dublin District Court on Monday.
A detective told the court that Mr McCreesh made no reply after he was charged.
The detective objected to bail citing the seriousness of the offence.
A defence solicitor asked the court to grant bail to Mr McCreesh adding that he has two children living in the Republic of Ireland, has ties to the jurisdiction and was able to provide an address there.
The court heard the trucker, who has not yet indicated how he will plead, has lost his job.
He was remanded in custody with consent to bail under a number of bail conditions.
His next hearing is on 18 September.