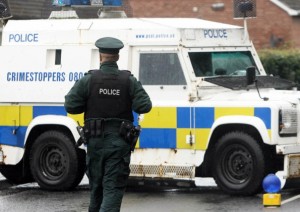 POLICE in North Belfast are investigating an incident on the New Lodge Road last night, Friday, September 11.
It was reported that at around 8.30pm, as a man sat in a parked Vauxhall Astra car on the New Lodge Road near the junction with Bruslee Way, he was pulled from the vehicle by two males who then drove off in his car.
It was driven a short distance away and set alight.
The owner of the car was not injured as a result of this incident, however, fire service personnel attending the scene of the fire were attacked by a crowd of stone throwing youths leaving two firefighters injured.
Inspector Paul Noble is appealing for anyone with any information about this incident to contact police at Musgrave on 101.
Information can also be given anonymously through the independent charity Crimestoppers on 0800 555 111.