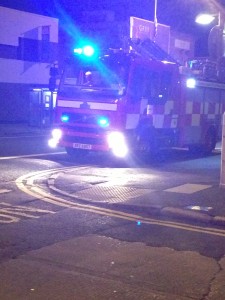 POLICE are investigating after two firefighters were taken hospital following an attack by a group of youths in north Belfast.
The vicious attack happened last night while they were trying to put out a car fire in the New Lodge area.
The group threw bricks and hit the crew with a baseball bat and an iron bar.
One of the firefighters suffered bruising to her arm and ribs.
His colleague sustained bruising to his leg.
Group Commander Geoff Somerville said attacks on fire crews had to stop.
"Our firefighters work tirelessly for the community to save life and protect property, they do this on a daily basis, responding to emergency calls without fear or favour," she said.
"On this occasion they had to withdraw and that's a worrying concern.
"Any delay resulting from people obstructing or attacking firefighters could mean the difference between life and death."